THE INEFFABLE DREAM
Ineffable means "more than can be expressed". This is a group more than 15 years ago in Grenoble, France, who dedicate their spare time to making masks and costumes that look like nobody else's do. That's why they are innefable. They are at the Venice carnival every year and for the rest of the year they tour throughout France. You can look them up at
Les ineffables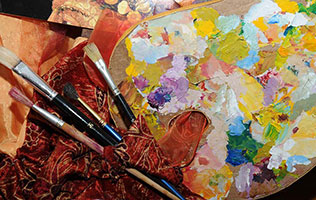 This was the 30th anniversary of the Ineffables held during the Carnival in Venice 2018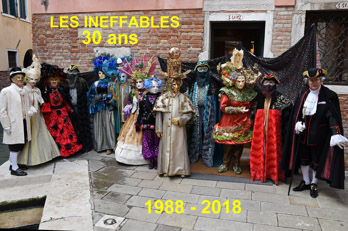 This was a party for the 30th Anniversary held in Echirolles, France
with Ineffable members and the Italian choir of Echirolles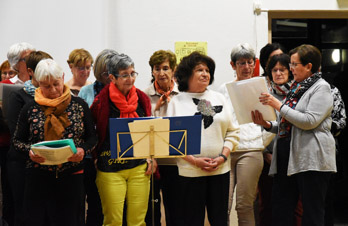 The "Ineffables" only come to Venice every two years now.
This is due to financial problems. The have lost none of their invention.
CARNIVAL 2014
In 2013 the Ineffables celebrated their 25 years in Grenoble.
They came to Venice again this year. Here are photos taken in the daytime, in a cloister, with Philippe and friends and also at night.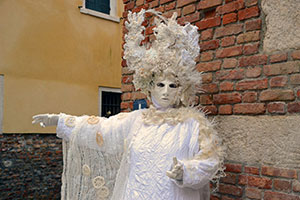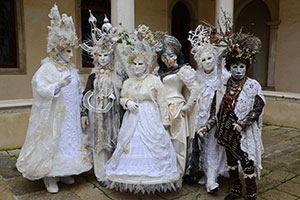 Phillipe Coulavin with his friends Martine and Derek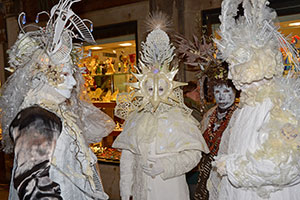 All rights reserved