THE THAI DREAM
Thai dream 2017
This year was a more relaxing year. More time by the sea and in the sun. However there was a 4 day visit to Chang-Mai to see many of their temples and also other temples in SUKHUMVIT Road in Pattaya near to the Bangkok hospital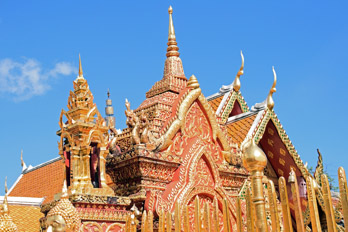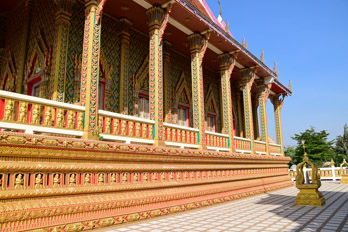 Thai dream 2015
This is the third time we have been to Thailand to see our son Dany. There are new photos of the Temple of Truth, the Million Year Stone Park and Mini Siam and many other new photos of temples, parks and beaches.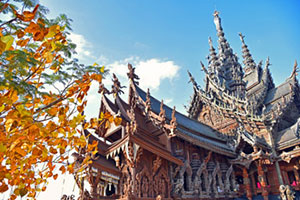 Only a15 minute drive from Pattaya.
A nice temple in an area that becomes more and more beautiful.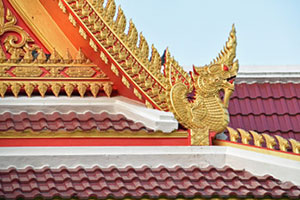 The Wat Klong Prao temple at Koh Chang.
This temple is near Klong Prao beach on the Island of Koh Chang. Another temple Wat Salak Phet also on Koh Chang Island is beautifully decorated inside.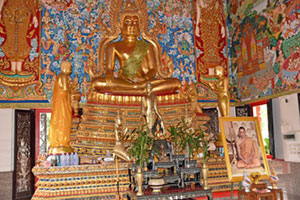 Nangnooch Tropical Gardens at Pattaya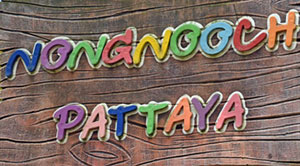 More photos of Nangnooch tropical gardens and the "Beautiful Butterfly Hill"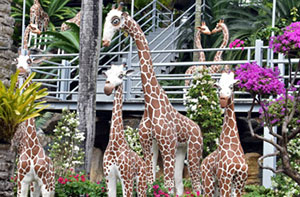 Kho Chi Chan (Buddha Mountain Pattaya)
A big buddha image sculptured on the cliff side (106 meters high). Wat Yansangwararam, a big temple complex near Pattaya.
Pattaya/Naklua: December 2014
This was the 2nd time that we went to see our son Danny in Thailand. Most of the photos are of Buddhist temples in the Pattaya/Naklua region and also in the Wat Pho Bangkok which has the temple of the reclining Buddha,
There are also photos of the Mini Siam and the Million Years Stone Park. There are also photos of Danny and Marianne during their visit to Chiang Mai.
Chiang Mai has the largest population in Northern Thailand (1.6 millions) and has over 300 Buddhist temples . Some photos were taken by Danny and Marianne and the others were taken of Danny and Marianne with the elephants and the tiger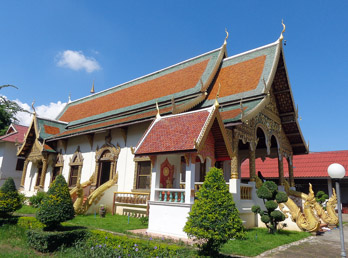 Here there are two temples; the Blue Buddhist temple and the second is a more standard temple mostly in red
The Million-Year Stone Park and Crocodile Farm
This park is a 15 minute drive from Pattaya. It has a zoo with many animals such as giraffes and elephants and a crocodile farm as well as the gardens and stone park. The biggest attractions are the flowers and rock gardens
This is a part of series of temples in the south of Pattaya near the sea. Wat Chai Mongkol has been designated a royal temple, elevating what was once a private monastery in the area's most important centre of worship.
Nearby there is a beautiful temple called the white temple.
Mini Siam is the famous park , home of miniatures of sites from all over the world (including USA, Europe, Russia, Australia, Asia and many other regions) including of course Thailand. It was built in 1986 and is located in central Pattaya.
The miniatures are on a scale of 1:25 their original size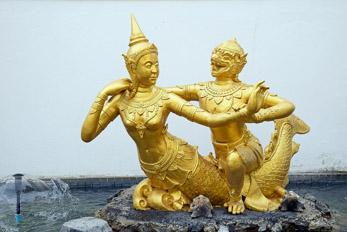 Wat Pho, one of the oldest Buddhist temples in Bangkok well known by its name "Temple of the Reclining Buddha". The Buddha is 15 metres high and 43 metres long. It is also part of a temple complex containing a monastery and many Buddha statues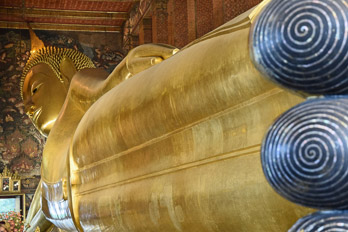 Here are some photos taken in the region of Naklua and Pattaya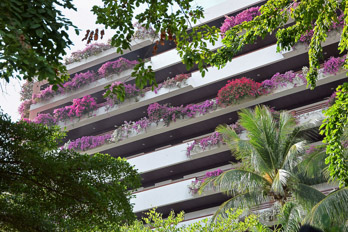 Pattaya/Naklua Thailand, December 2013
This was the first time we went to see our son in Thailand. He is a partner in the restaurant "Swiss Garden" in Naklua (one and a half hours from Bangkok by car).
This charming restaurant with a huge garden, a swimming pool and 10 bungalows
is surrounded by hotels and apartments with up to 42 floors !
You can see them in the photos.
Most of the other photos are of the Buddhist temples (Thai and Chinese) in the Pattaya region including The Sanctuary of Truth, Buddha Hill (Golden Buddha), The Wong Amat temple in Naklua and the Chinese temple on Buddha Hill and others…
There are many more temples in the Pattaya region and I hope to take photos of them in our next visit in December 2014.
Swiss Garden and Naklua /Pattaya